Welcome to Ph# 770-445-4393
Did You Know?
At Ph# 770-445-4393 buying a vehicle has never been easier!
16 Years in Business.
Friendly helpful customer service!
Trade-ins welcome! We do emission all our cars.
All cars are safety inspected, Clear title's in hand ! Free Auto Check report!
For Finance click on FINANCE --- MINIMUM $500 DOWN ON ANY CAR YOU BUY --- (Not buy here Pay here) .... We accept Cash-All Major Credit Card-Money order-Personal check-Certified Check-Wire Transfer etc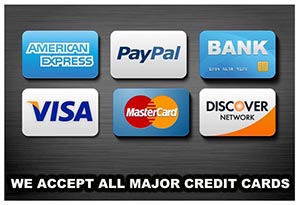 We get new cars every Wednesday !! .....We service,inspect,emission all our cars...... We will buy your trade-in even if you don't buy from us! >>>>>>>> Sorry we are not buy here pay here <<<<<<<<
We will pay you top dollar for your used car. We can pay much more than larger dealerships. Contact us today to get a quote on your used car. ......................... We Update Our Website Every 3 days ........................
I was hesitant about purchasing a used car in the first place. My anxiety was through the roof as I was recently injured in a car accident. If I was to continue to work I had a get a reliable car and fast. I found Universal Motors by chance on a random car dealership search near the insurance company. At first glance I rode past it as I was just scared. It almost looked as if it was private property. I decided to turn around and give them a try anyway. As I got out to look at the cars for sale with the prices so many questions started to flood my head and a man come up and introduced himself and knew everything about each car without having to look at anything. It was like he personally had an interest in every single car there. He was able to listen to my needs and finally showed me a car that I fell I love with. I later realized that I had saw this same car on the internet but just hurried past the pictures for some reason. Well, then I didn't have enough money to buy the car so I was able to work out a personal payment plan and even got a warranty. The dealer even helped me get my new vehicle home. The next day, I had a check engine light come on and the dealer without hesitation agreed to determine the problem and help me continue to have a reliable car. in conclusion, Universal Motors is the closest business to buying from family. I really trust them and they stand beside their work. Thanks guys!
Misty Phillips - Temple, GA
no towing service we dont offer towing service